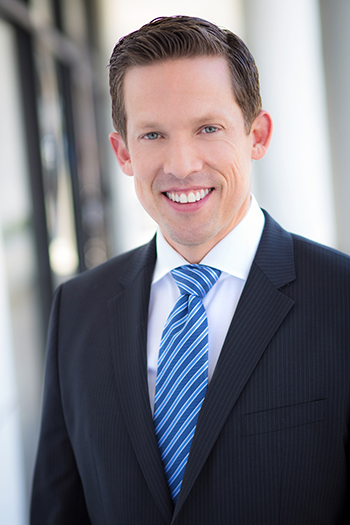 JDennis@dennislawgroup.com
Orange County: (949) 408-3000
Los Angeles County: (424) 299-4500
Mr. Dennis came through when every other attorney I spoke with said my case was hopeless. Not only did he recover double what the insurance company was offering, but he connected me with doctors and other professionals who helped me get my life back on track after my accident.
When my toddler was injured by her favorite "toy", my wife and I were devastated. It was not until another friend mentioned we might have legal recourse that we looked online and, after reading dozens of reviews, decided to call Mr. Dennis. He walked us through our daughter's case and told us what we could expect if the case went to trial. Thanks to Mr. Dennis' skillful negotiating and impressive understanding of the engineering aspect of our case, we settled long before trial and our daughter is receiving the best professional care available.
Mr. Dennis is the rare trial lawyer – trustworthy and intelligent, both street smart and book smart. I was referred to him by a colleague and immediately upon meeting him had the utmost confidence that he would be able to handle my company's trade secret case. Thank goodness I trusted my gut, my business is still in business because of him.
Jonathan S. Dennis
Managing Partner
Jonathan S. Dennis is the managing partner of the trial law firm Dennis Law Group. Prior to founding the firm, Mr. Dennis worked at two highly respected litigation firms in Southern California. Having handled hundreds of cases on both the plaintiff and defense sides, Mr. Dennis's practice is unique and well-rounded and built on success.
Mr. Dennis' practice emphasizes both prosecuting and defending a wide range of federal and state civil litigation matters, including catastrophic injury claims, product liability cases, complex internet and business litigation, employment/labor law and class actions lawsuits.
Before taking up the law, Mr. Dennis was a founding partner in a Chicago-based advertising firm, which focused its business on digital media, assisting clients breaking through traditional brick and mortar models, expanding their online presence and increasing bottom line revenues through new and creative digital-based business models.