Orange County Uber Accident Basics
According to a recent study, approximately 15% of the miles driven in California are by Uber and Lyft drivers. This study, and other news articles in cities across our golden state, reveal that these ride-sharing apps have conversely also created additional traffic on the road.
If you follow the news, then you know that Uber and Lyft accidents in Orange County, California, and the rest of the nation, are on the rise. If you use Uber, it's important that you understand the basics about what you should do if you're a passenger involved in an accident.
Report the Accident to Uber and Call the Police
If you are involved in an Uber accident, your driver may discourage you from reporting the accident to Uber or calling the police. When Uber receives a report that one of their drivers was involved in an accident, the driver may be suspended until they finish their investigation. If Uber is the driver's only income, the driver may not want the accident reported. However, reporting the accident helps you file a claim and protect your legal rights.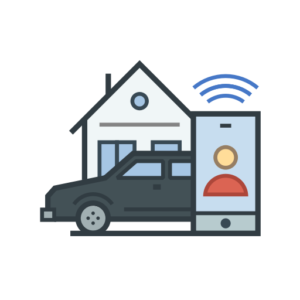 Calling the police is also essential. The presence of the responding officer is important for several reasons. First, the officer can help you obtain critical information from any other drivers involved in the accident, including their insurance information. Second, the officer creates an informational report about the accident. You'll be give the report number so that you can get a copy of the report and your Uber accident attorney will want to see a copy.
Understand That Passengers Aren't at Fault in Uber Accidents
As the passenger of the Uber vehicle, you are generally not at fault for the accident. If the accident was caused by your driver's negligence, or the negligence of another driver, contact an experienced attorney to discuss your legal rights as you may be able to recover financial compensation for your injuries.
The Uber Driver Should Not Leave the Scene
In California, leaving the scene of an auto accident is a crime. If the Uber driver wants to leave the scene, make sure that you still have their information from the app so that you can provide it to the police when they arrive.
Considering Filing a Claim?
If you're considering a personal injury lawsuit because of the Uber accident, look for a lawyer who has experience in handling Uber accidents. For a free, no obligation consultation, contact the best Uber accident attorneys at Dennis Law Group today.