Accident Injuries and When to Hire and Attorney
If you've been injured due to a third party's negligence, it can leave a very adverse impact on you and your family for several years. Apart from the agony and pain of serious injuries, you may be unable to work for an extended period of time. And in some cases, permanently. Medical bills add up all too quickly, resulting in mounting debt that can seem overwhelming at times. If the accident was not your fault, you should not have to be worried about paying bills and other damages. In California, you have legal rights. If a third party, whether that be an individual or business, causes your injuries, you may be able to seek financial compensation.
In case of serious injury, you will need to retain an aggressive injury attorney. Your injury lawyer will work with you to determine if the offer the negligent party's insurance company is reasonable, or if you need to proceed to court for a trial. You want to be sure before hiring a lawyer that your attorney is experienced in going to trial as well as mediation. You want to work with a lawyer who can handle your case from start to finish, and not hand you off to another attorney or law firm mid-case. The trial lawyers at Dennis Law Group are regularly brought in by other law firms to handle accident claims and take cases to trial. When working with us, you know you get the full-service experience you and your injuries deserve.
Call Now at (888) 820-2889
& Get a Free, Confidential Consultation!
Examples of Injury Cases
When an accident is caused by the negligence or wrongful actions of another party, that party should be held accountable. Unfortunately, this does not always occur automatically. An aggressive injury lawyer often needs to step in to make sure the negligent party and their insurance companies are giving the accident victim the respect and financial compensation they deserve.
At the Dennis Law Group, our lawyers fight for the rights of accident victims who have been injured due to:
·      Accidents with vehicles like motorcycle, trucks, and bus.
·      Accidents caused by defective products
·      Cyclist and pedestrian accidents
·      Animal and dog bites
·      Slip and Falls
·      Assaults
Some of the most common injuries resulting from these types of accidents can include long-term, paralyzing injuries like spinal cord injuries and traumatic brain injury, along with less permanent but still serious injuries like neck injuries and fractured bones.
If you or a loved one has been injured in an accident and are facing mounting medical bills, reach out to our office today. Our legal team is available to take your call and offer a free, no obligation consultation. Contact Dennis Law Group today.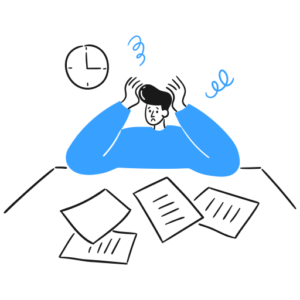 Most of our California personal injury circumstances involve accidents that occur on roads. Yet an accident that appears to be minor at the time can lead to catastrophic bodily harm or even wrongful death.