Determining Fault in an Orange County Uber Accident
Uber is an easy and reliable alternative for many residents of Orange County. Unfortunately, despite the alternative it provides to drinking and driving, riding in an Uber is not without risk. Indeed, Uber accidents in Orange County are on the rise. If you or a loved one were injured in an Uber accident, who is at fault?
Determining Fault in an Uber Accident
Determining fault in an Uber or Lyft accident is not always as easy as it looks. However one thing is for certain — it's very rarely the fault of the passenger. Whether you were driving in another car and hit by an Uber driver or riding inside the Uber car when the accident occurred, it is important to know that you have legal rights. What's more, you may deserve financial compensation for your injuries.
Fault Could Rest with the Uber Driver or Another Party
The car accident could be the fault of the Uber driver or of another party. In some cases, the parties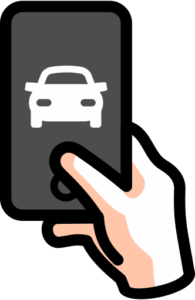 could even share some amount of responsibility for the accident and you could seek monetary compensation from all of the parties at fault. An experienced Orange County accident attorney will help you determine who should be held liable for the accident that injured you or your loved one and for how much.
Reporting an Uber Accident
In addition to reporting the accident to Uber, you will want to call the police. With many accidents, especially where there is an injury, the police will come to the scene to take a report about the accident. This third-party account of what happened may be used to determine liability and your attorney will want to see a copy of this report. The responding officer will also help you get the insurance information of the driver(s). You should report the accident to the insurance companies as well. But before talking to an insurance adjuster, contact our Orange County injury lawyers.
Insurance Companies Don't Always Play Fair
California Uber car accidents can cause minor or serious injuries. They can force you to take time off work to recover. You could have damage to your personal property, such as your vehicle, that needs to be paid for. The purpose of insurance is to compensate you for your losses and for what happened to you. However, most insurance companies are not on your side — they exist to make a profit. When it comes to paying out on claims, they may not want to pay you what your claim is worth. Don't sign anything without first talking to an experienced lawyer who has a track record of successfully handling Uber accidents.
For a free, no obligation consultation about your potential accident claim, contact our successful accident attorneys at Dennis Law Group today.