Press Release: Sean Smith Preliminary Hearing – Felony Aggravated Assault & Battery
Los Angeles, California, December 19, 2017
NFL Raiders cornerback Sean L. Smith, who was charged with felony aggravated assault after beating his sister's boyfriend to near death while he was lying unconscious on the ground on July 4, 2017, is set to appear in Court on Tuesday, December 19 for his preliminary hearing. The hearing will take place at the Pasadena Courthouse in department J, at 8:30AM. Witnesses to the assault, the investigating officer, and the victim, Christopher Wood, are all expected to testify.
Sean's victim is Christopher Woods, a Los Angeles native now residing in Atlanta, Georgia. Mr. Woods is a social worker for the state of Georgia. Mr. Woods was in the process of finishing his Masters in Social Work at the time of the beating, and his future, including that as a social worker, is now uncertain.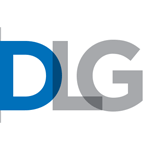 Mr. Woods was with his girlfriend of two years, Rayna Smith, when they met up with her brother, Sean, at a Barney's Beanery in Pasadena. Mr. Woods had not met Sean and was looking forward to getting to know his long-time girlfriend's older brother.
A brutal beating was not the introduction Mr. Woods was expecting.
After being refused entrance to iX Tapa Cantina, Sean and his sister Rayna got into a verbal argument, and Sean's anger quickly turned to rage and violence. Suddenly and without warning, NFL Pro Sean Smith, standing 6' 3" tall and weighing roughly 220 pounds, attacked social worker Christopher Woods, hitting him repeatedly in the head knocking him to the ground and rendering him unconscious.
Sean left the scene of the crime and returned a short while later. As a final blow to the already severe brain and facial injuries Mr. Woods suffered as a result of Sean's misplaced aggression, Sean stomped on Mr. Woods' head before fleeing the scene of the crime for good.
Sean Smith beat Mr. Woods to almost death and left him unconscious with a severe brain injury on the sidewalk with no thought or care for his life.
Mr. Woods was later found on the sidewalk by Sean's mother, Barbara Smith. Mr. Woods life was in serious peril, with blood gushing from his head. The police and an ambulance were called and Mr. Woods was transported to Huntington Memorial Hospital in Pasadena.
Mr. Woods, who was in a coma when admitted to the hospital, has undergone reconstructive surgery and anticipates additional surgeries in the months to come. Mr. Woods will be taking legal action against Sean Smith for his brutal beating.
Mr. Woods is represented by attorney Jonathan S. Dennis of Dennis Law Group, PC, located in Orange County, California.
A copy of the complaint can be found here.
Dennis Law Group, California Trial Lawyers
We Only Win When You Win.
##
Contact:
Kristen@WebPresenceEsq.com
310-906-0935
www.WebPresenceEsq.com